What We

Do

Products and Services

Media Relations

TERMS OF USE
An overview of financial information for the corporation including annual reports and audited financial statements, as well as student loan revenue bond information, can be found here after you have accepted the Terms of Use.
NOTICE OF PUBLIC HEARING
A virtual public hearing will be held on November 8, 2023 to discuss the Proposed FFELP Tax-Exempt Bonds. For more information, click here.
Audited Financial Statements
There are no bid opportunities available at this time.
KHEAA's marketing professionals provide valuable information about our services and loan products to financial aid directors in universities and colleges throughout the United States. If you have questions about adding an Advantage Education Loan product to your school's lender list, or utilizing our KHEAA Verify FAFSA verification service or Cohort Default Management Services, our Marketing Team is ready to serve you.
We are also available to provide webinars or presentations to your school or organization.
Our Team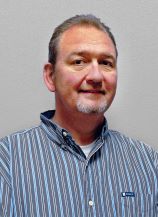 Business Marketing Manager
Cell: (502) 382-7354(502) 382-7354
Direct: (502) 696-7266(502) 696-7266
Connect on LinkedIn
California, Indiana, Kentucky, Michigan, Minnesota, Missouri, Nebraska, New York, Ohio, Pennsylvania, Virginia, West Virginia, Wisconsin
Member of: NASFAA(US), MASFAA(Midwest), SASFAA(Southern), ISFAA(IN), KASFAA(KY), NCASFAA(NC), OASFAA(OH), VASFAA(VA), WVASFAA(WV)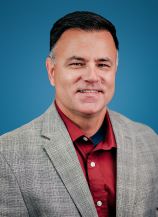 Business Development Advisor
Cell: (256) 361-3628(256) 361-3628
Connect on LinkedIn
Alabama, Florida, Georgia, North Carolina, South Carolina, Tennessee
Member of: SASFAA(Southern), AASFAA(AL), FASFAA(FL), NCASFAA(NC), NYSFAA(NY), SCASFAA(SC), TASFAA(TN)
Associate Marketing Representative
Cell: (502) 871-0436(502) 871-0436
Connect on LinkedIn
Connecticut, New York